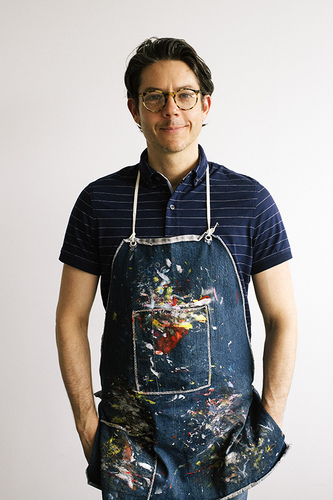 Photo credit: Devin S. Lunsford

MICHAEL VELLIQUETTE (American, b. 1971) is a paper sculptor whose intricate works combine exuberant abundance with an inventive formalism. A working artist for 20 years, Velliquette has participated in over 150 exhibitions in museums and galleries in the US, Europe and Asia. His work is in the permanent collections of the Chazen Museum of Art; the Art Museum of South Texas; the Racine Art Museum; The Progressive Corporation; The John Michael Kohler Art Center; and The Microsoft Collection.

Velliquette is a Faculty Associate at the University of Wisconsin-Madison. He lectures and teaches extensively on his work and on the paper arts. He is a member of the Guild of American Papercutters and the Paper Artist Collective—a global community of artists and designers dedicated to the medium of paper. He has participated in residencies and cultural exchange programs including the Artpace International Artist-in-Residence; the SIM Residency, Reykjavik; the John Michael Kohler Art/Industry program; and EUARCA, Kassel, Germany. ​He received his BFA from the Florida State University ('93), and his MFA from the University of Wisconsin-Madison ('00).

Two color monographs are available on his work titled Michael Velliquette: Lairs of the Unconscious (2012) and Michael Velliquette: What We Are Looking For is What is Looking (2017).